Lady Hawks host Lady Airdales
by Annette Beard | March 14, 2023 at 9:14 a.m.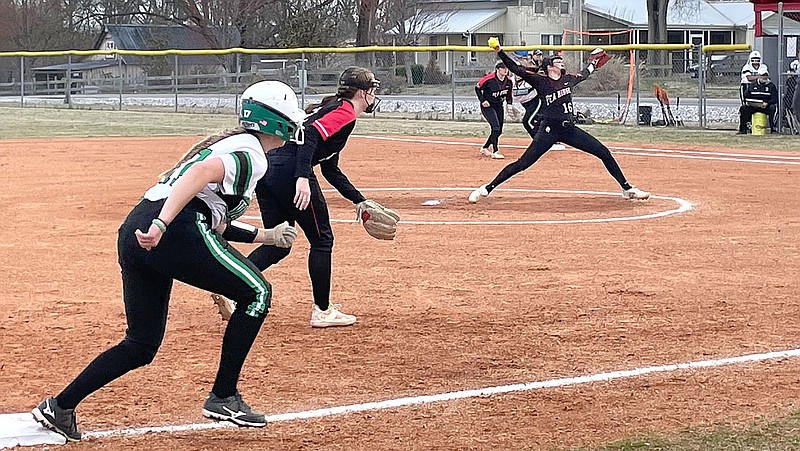 Annette Beard/Pea Ridge TIMEs Lady Blackhawk sophomore Emory Bowlin, No. 16, pitched the complete game Tuesday, March 7, allowing three walks, on four hits striking out nine, at home against Alma. The Lady Hawks fell to the Alma Lady Airdales 3/1.
Lady Hawks host Lady Airdales
Print Headline: Lady Hawks host Lady Airdales
Sponsor Content