Soldiers demonstrate cannon and artillery use
by Annette Beard | March 7, 2023 at 9:10 a.m.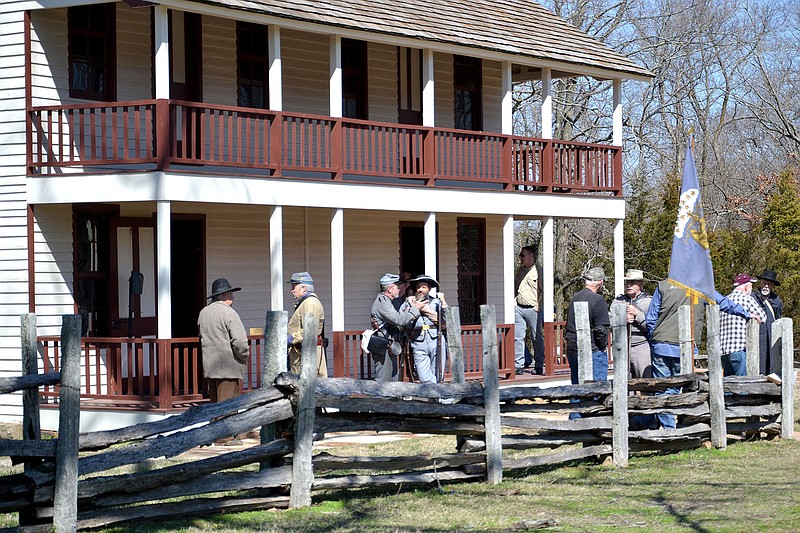 Annette Beard/Pea Ridge TIMES Visitors to the Pea Ridge National Military Park Saturday, March 4, 2023, had many opportunities to learn about the Battle of Pea Ridge that happened on these fields and hills in March 1862. Tours of Elkhorn Tavern were available during the day. For more photographs, go to the PRT gallery at https://tnebc.nwaonline.com/photos/.
Soldiers demonstrate cannon and artillery use
Print Headline: Soldiers demonstrate cannon and artillery use
Sponsor Content